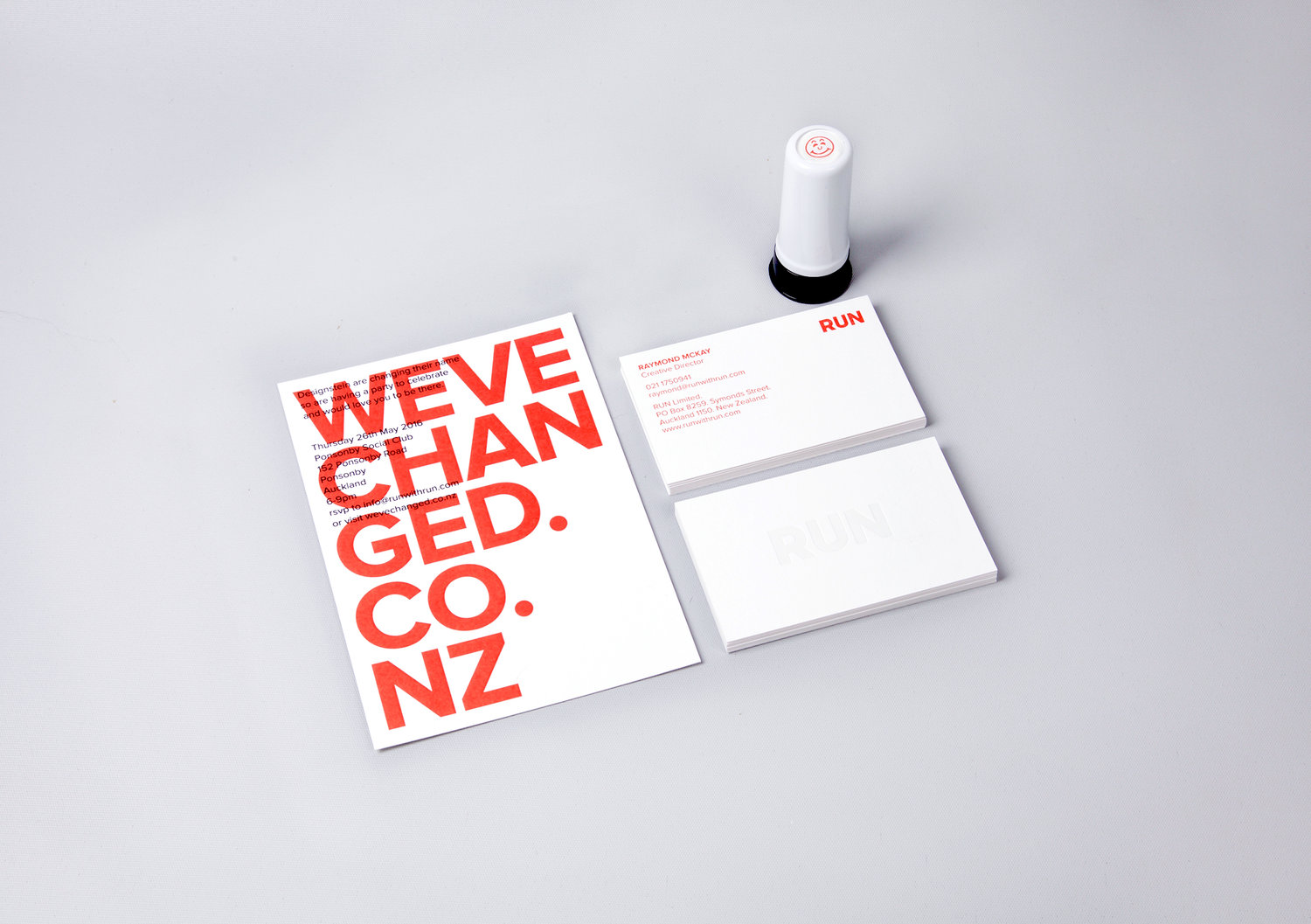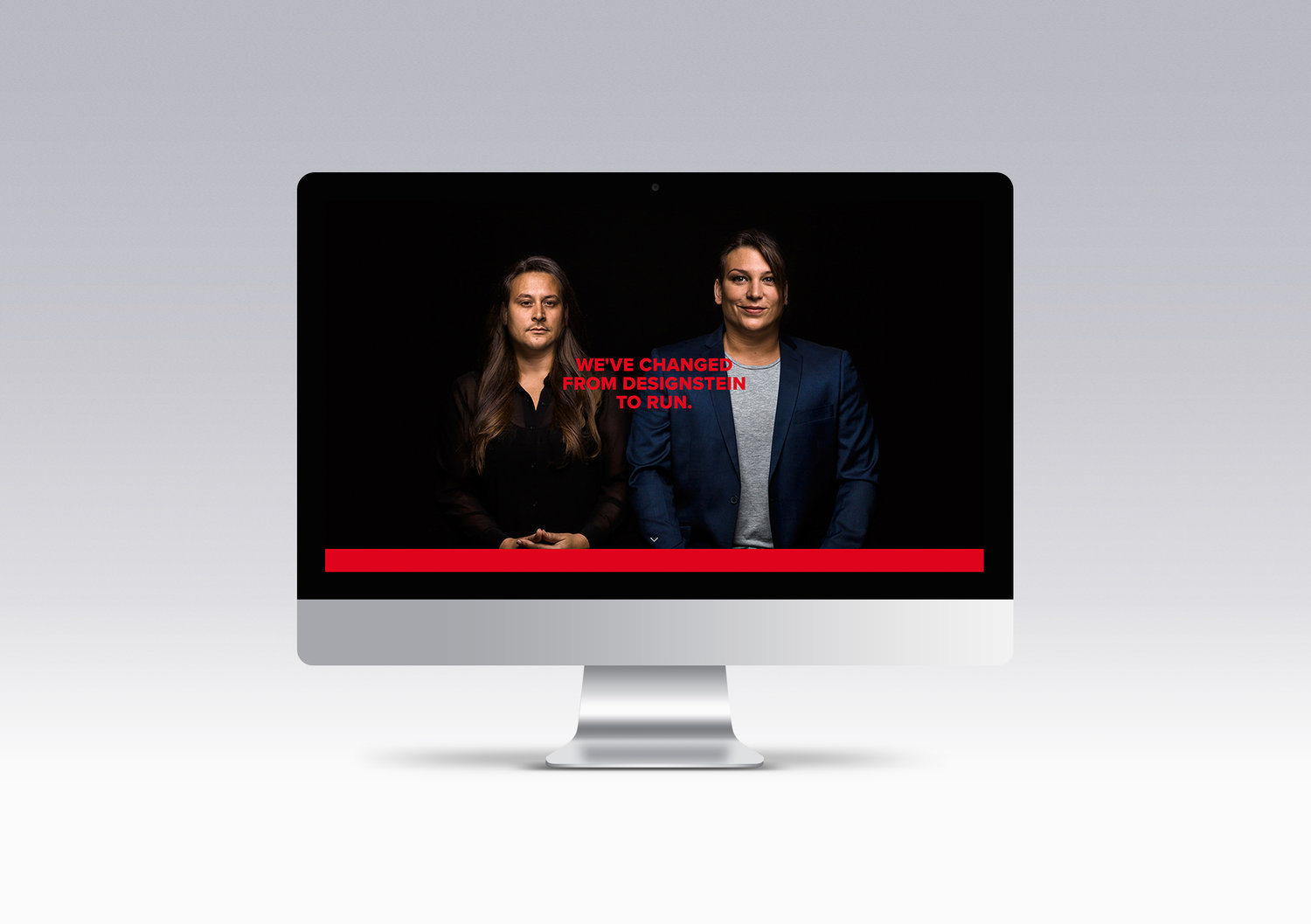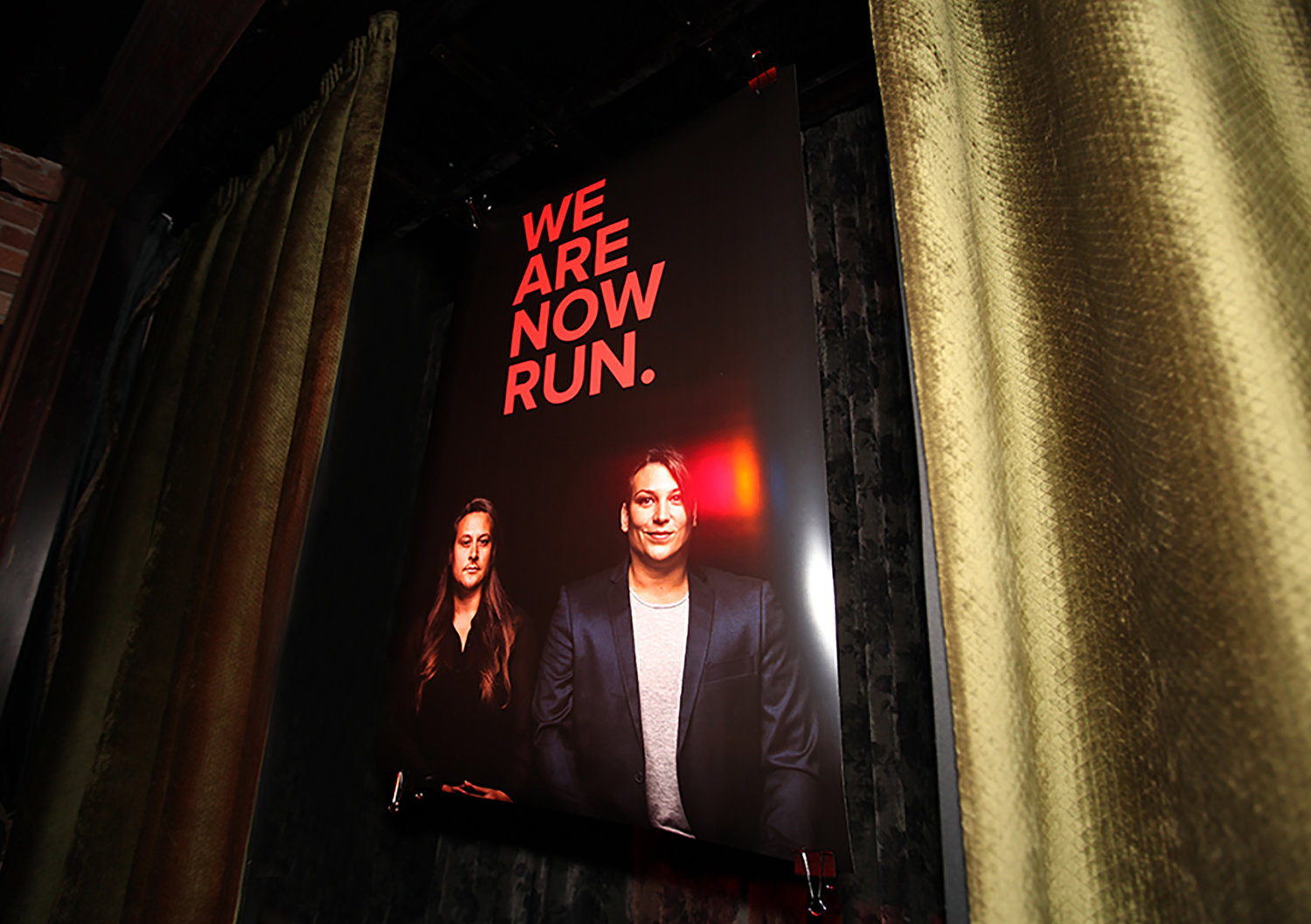 DISCIPLINES
Visual Identity
Direct Marketing
Website
Print
Launch Event
Changing the name of an agency is a process in itself, but when you are repositioning yourself from a design agency to also a full service advertising agency offering, there is a very fine balance between the two disciplines.
While one side focuses on the aesthetic of the branding the other is focussing on the engaging creative idea.
To articulate this change the indie agency 'RUN' (formerly Designstein) decided to use the face-swap app as a catalyst for the idea and design direction behind their 'We've Changed', repositioning campaign.

To initiate the campaign, letter-pressed invites to a launch event were sent out to clients old and new, directing them to an rsvp website - wevechanged.co.nz. A visually arresting face-swapped image of the company directors demonstrated the change and was supported by a behind-the-scenes film, to document the creative process.
The launch event was a success as the face-swap technology was used on guests including clients, family and friends; the agency also printed out handheld celebrity faces to add to the fun. This was an engaging and original twist on the usual cliché event photography. On the night, brand booklets were given to clients to showcase RUN's work and creative nous.
Overall this was an integrated campaign across print, moving image, web and launch event. This approach was conceptualised to highlight RUN's wider capabilities in design and creative advertising.